The VC landscape has shifted considerably since the days when the OG's of venture capital started creating content via their personal blogs.
People like Paul Graham, Brad Feld, and Chris Sacca long ago figured out that thought leadership and value exchange via content marketing is a great way to build an audience and stand out in a competitive market.
In 2021, the largest and most successful venture capital firms are competing for deal flow not only amongst each other, but with other financial institutions, such as private equity, public equity, and debt funds.
Within venture capital, the number of new firms has also increased drastically.
According to Toptal's 2019 State of the Venture Capital Industry report, there were 1,816 VC firms in the US at the end of 2019 vs. only 798 in 2015.
This represents a 127% increase in less than 5 years.
Savvy VC's know that competition for deal flow is fierce. This is especially true for smaller, less established firms.
Content marketing represents one method to amplify your reach to better position yourself or your firm. Content in multiple formats, such as articles, video, and podcasts helps to attract founders and limited partners, alike.
Here are seven venture capital firms of various sizes that are excelling when it comes to all things content marketing.
1. TCV invests in growth-stage startups since its founding in 1995. The firm boasts over $24 billion in assets under management and has enjoyed over 130 exits since its inception.
TCV's blog is robust and updated regularly, which is of course easier for a firm of its size. Content is divided into multiple categories, such as thought leadership, resources, and podcasts and clearly tagged for easy discoverability.
Their podcasts focus on executable growth hacks, like this episode discussing brand building.
2. NFX is an early-stage VC firm built by entrepreneurs from companies like Trulia and travel site Lastminute..com. They provide the first money into startups such as marketplaces that create 'network effects' to fuel their growth.
NFX's content hub, called the Founder's Library, is featured directly on the firm's
homepage. This signals the importance of content marketing to their overall deal sourcing strategy. The content itself is laser focused on factors affecting marketplaces and marketplace dynamics. For example, this podcast on unlocking 'disruptive power' for your marketplace.
The firm's GP's write much of the content; in fact, the team doesn't include a single marketing hire.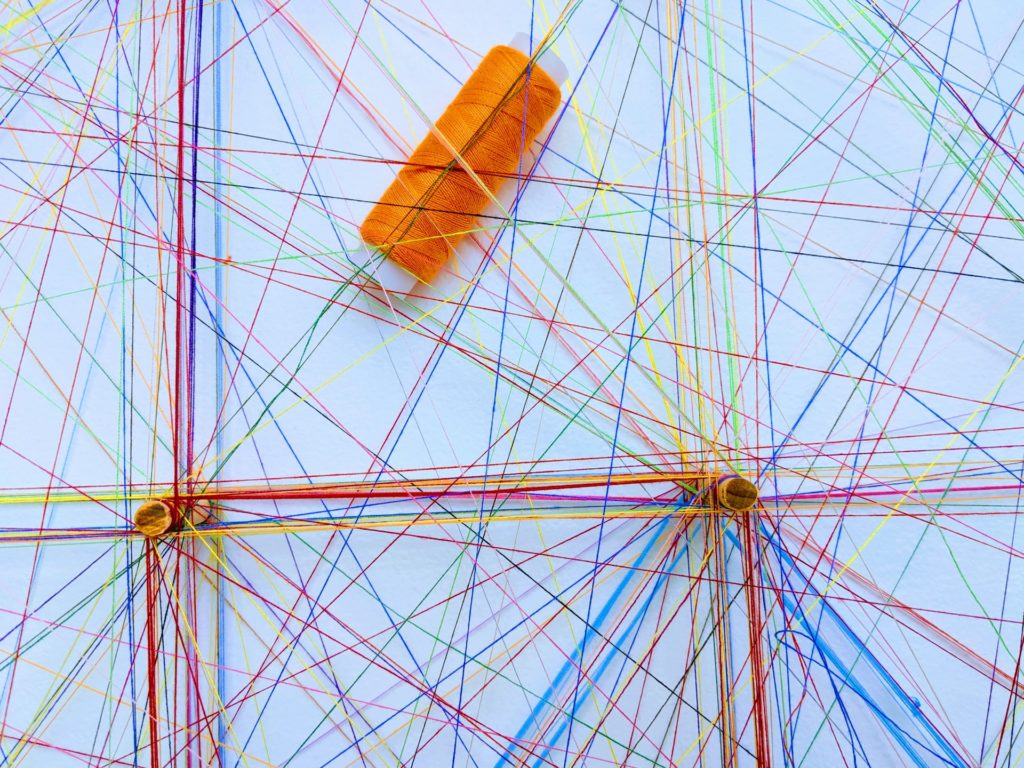 3. Any article covering the intersection of content marketing and venture capital would be remiss not to mention First Round.
The bi-coastal firm was one of the first to prove that content marketing was a thing that deserved attention. Since then, First Round has built out the definitive content hub for the industry, called The Review.
Aside from the shear volume of content, The Review includes practical guides like this guest post on building MVPs from Maven. Engaging headlines and pieces written by a mix of marketing and venture partners, provide multiple perspectives.
4. Backstage Capital is a VC firm solely focused on supporting underrepresented founders; women, people of color, and the LGBTQ community. Since its founding, the firm has invested in over 180 companies across multiple verticals.
Backstage is transparent in their selectivity, mentioning they invest in less than 2% of all companies they see. They built their content hub, the Green Room "for the other 98%."
Backstage proves it's easy to spin up a content hub or a blog, using a branded Medium channel and providing links back to their main site. The firm knows their audience well and focuses on topics that are hyper relevant to them. Exhibit A: this piece on Chase's investment in tackling the racial wealth gap.
From a UX perspective, the navigation is well-structured, making it easy to find the blog, podcasts, and subscribe to their newsletter.
5. Insight Partners is a New York based firm investing in early stage software companies. Throughout their history, they've invested in more than 400 companies, such as Shopify and DocuSign.
With a substantial team, Insight is able to post content multiple times per month. This is advantageous as both users and search engines love fresh content. The blog also provides a fantastic user experience by using filters and tagging for easy search.
The firm's investment strategy focuses on SaaS, as does their content strategy. Article titles like Leading a Continuous Product Strategy Process, directly address founders at each level of the C-suite, including CEOs, CPOs, and CMOs.
6. Female Founders Fund is one of the leading sources of institutional capital for female founded startups, with over $3 billion in enterprise value under management.
The firm devotes an entire section of their site to resources. This founder-friendly portal covers topics relevant to first-time founders, such as fundraising, pitching, and term sheet basics. The site also contains an informative FAQ section that invites transparency into their investment decisions and strategy.
7. New Enterprise Associates (NEA) invests in global tech and healthcare startups at all stages. With 40 years of experience, they claim to be the first truly 'bi-coastal' venture capital firm.
NEA's blog focuses on practical matters and answers founders' questions across all areas of the business: sales, marketing, design, operations, and talent.
A portion of the articles summarize longer-form pieces previously published by business media outlets such as Harvard Business Review. This angle to content production allows the firm to spend less time brainstorming article topics. It also allows content creators to cherry pick the most valuable information as it pertains to their audience.
---
Talk to us about how we're helping VC's build their brand and attract deal flow via content marketing.
Check out Dune7's approach to content marketing and our other organic marketing services.